WHY LEATHER?
Leather is the traditional material of choice for many when it comes to gloves, and has a long and glorious history. As a glove material, it offers a level of abrasion protection that is hard to beat. For this reason, we continue to offer a fine selection of leather styles, some with cut-resistant linings, because they are still the favorite choice for industrial and construction applications and other heavy-duty jobs.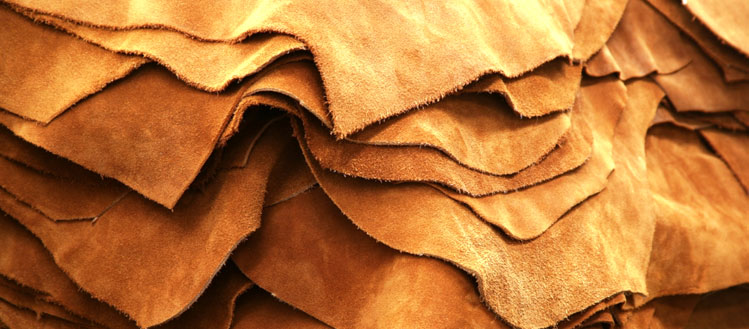 Leather is a natural, living material. It is a by-product of the meat industry and one of our oldest materials for clothing. It is beautiful, supple and provides a comfortable fit. Some leathers withstand moisture well, while others are softer. The characteristics of leather are partly a result of where the animal lived. We select our leather with great care and work closely with the tanneries. Since we have been working with leather since 1980, we have a good network of quality-conscious suppliers.
Many of our gloves are made of leather without dyes. For our colored gloves, we only use drum dyed leather. This requires a better quality raw material than when dying the surface, but means that the leather retains its natural appearance and characteristics. Depending on the intended purpose of the gloves, we choose grain, nappa, suede or split
A pair of strong, hard wearing and thick leather gloves is the perfect answer if you must perform heavy outdoor work, whether it is dry and warm. LEATHER WORKS WELL

If you are laying slabs or working with other heavy objects that still require a degree of finesse, something that can withstand a beating is the ideal choice. Leather is a natural material that has been used as long as mankind has existed. Of course there are synthetic materials that wear well too. But leather is leather. And a really good pair of leather gloves that fit really well is an extremely tough opponent. LEATHER DOES THE JOB.